X-Yachts are designed by sailors, for sailors. Every Xperformance yacht is created to perform superbly in all conditions and in all sail configurations. However, many of the very same factors which make the Xp models race winners, also ensure that they are enjoyable fast cruisers.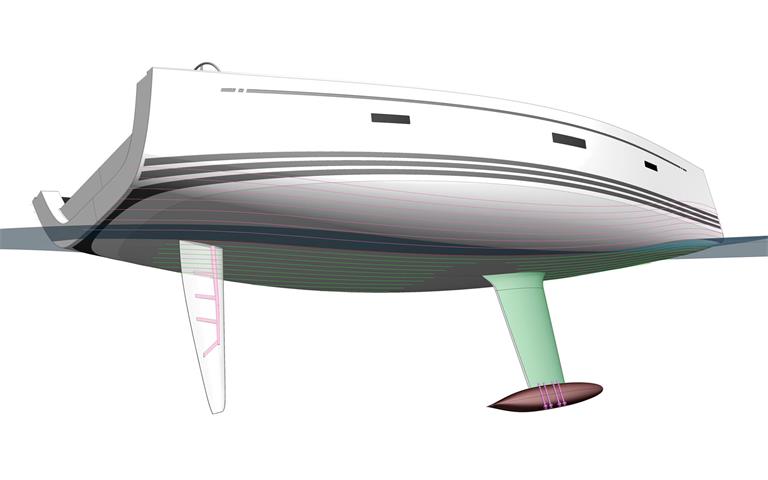 Form meets function with the Xp 38 deck layout
The Xp 38 deck layout is designed to balance clean lines and minimalist style, with usability, safety and security. Attractive teak decking is fitted as standard, with the option to extend the teak across the side decks and coach roof. The stylish finish is complemented by concealed passages for halyards, sheets and trim lines, together with flush fittings and details such as the folding Nomen mooring cleats.
Ergonomics for both cruising and racing have been carefully considered, with the centre console functioning as a handy foot chock for crew sitting on the cockpit benches, whilst the width of the bulwark varies along the length of the yacht to improve the comfort of a 'hiking' race crew and ensure aesthetically pleasing lines.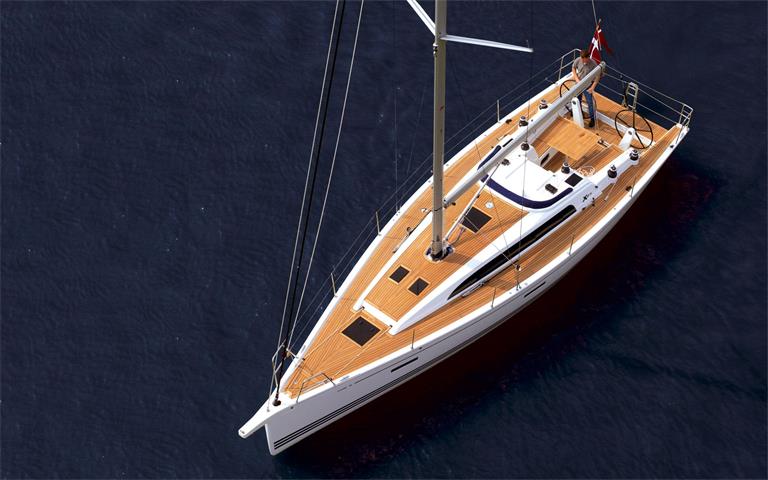 Power translated into a responsive sailing experience
The carefully designed steering system ensures the Xp 38's ample power is easily handled with a thrilling sense of speed on the helm. The rudder is fitted with high quality self-aligning roller bearings for reduced friction, maximum 'feel' and precise steering.
Twin composite wheels are also designed for optimum responsiveness, with reduced moments of inertia compared to conventional steel or aluminium wheels. Heavier metal wheels dampen or reduce the 'feedback' felt by the helmsman due to increased inertia of the wheel not in use. The series-connected steering cables are linked to the rudderstock via a large quadrant, onto which an optional autopilot ram connects, giving extra security.
Technical Specifications
| | |
| --- | --- |
| Designer | X-Yachts Designteam |
| Hull length | 11.58 m |
| LWL | 10.36 m |
| B. MAX | 3.7 m |
| | |
| --- | --- |
| Draft – standard | 2.1 m |
| Draft – deep | 2.4 m |
| Ballast – standard | 2760 kg |
| Displacement light | 6775 kg |
| Engine diesel | 21.6 kW |
| Fuel tank – standard | 150 Ltr |
| Water tank – standard | 260 Ltr |
| Cabins, standard | 3 |
| Heads, standard | 1 |
| | |
| --- | --- |
| Mainsail, Alloy Rig | 46.2 m² |
| Mainsail, Carbon Rig | 48 m² |
| Genoa 106% | 39.5 m² |
| Asymmetric Spinnaker | 130 m² |